Objectives of the Heritage Archives Centre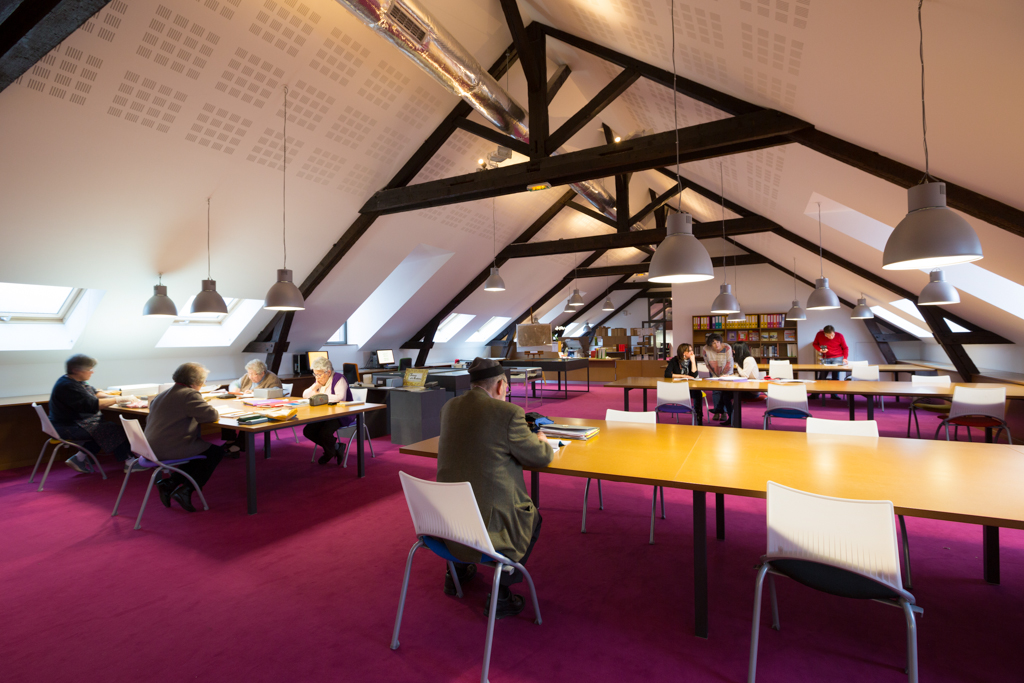 The Heritage Archives Centre collects, classifies, preserves and highlights the historical and contemporary archives produced by the municipalities of Caudebec-lès-Elbeuf, Cléon, Elbeuf, Freneuse, Orival, Saint-Pierre-lès-Elbeuf, Sotteville-sous-le-Val and Tourville-la-Rivière, as well as by various institutions within the Elbeuf area, since the sixteenth century.
Available resource materials
The various materials collected within the Fabrique des Savoirs are key sources for understanding the area's history, municipalities and inhabitants.
Boasting iconographic collections, printed document collections and various titles from the local press, this entire collection is an exceptional documentary resource within fields as varied as:
Political or administrative history, with the deliberations of municipal councils, mayoral decrees and the reports of municipal commissions;
History of architecture or town planning, with the construction files of municipal buildings or the files of the highway department;
Economic history, with tax lists, land registers, and statements of industrial facilities;
The history of families and individuals, through the register of births, marriages and deaths, electoral registers and censuses.
Conditions of access to archives
The Heritage Archives Centre has a reading room that is open to the public between Tuesday and Friday from 2pm to 6pm, as well as on the 1st and 3rd Saturdays of the month.
Reference is free of charge and must be completed exclusively on site. You must register by presenting an identity document upon your first visit.
Research by post
This type of research is not a mandatory part of the services provided by the centre, but is a form of assistance granted to researchers in view of their geographical distance.
Historical research: researchers are provided with the archival call numbers and bibliographic references in order to decide how valuable an on-site visit would be.
Genealogical research: the application should relate to precisely dated documents and should be sent with a stamped envelope for the reply.